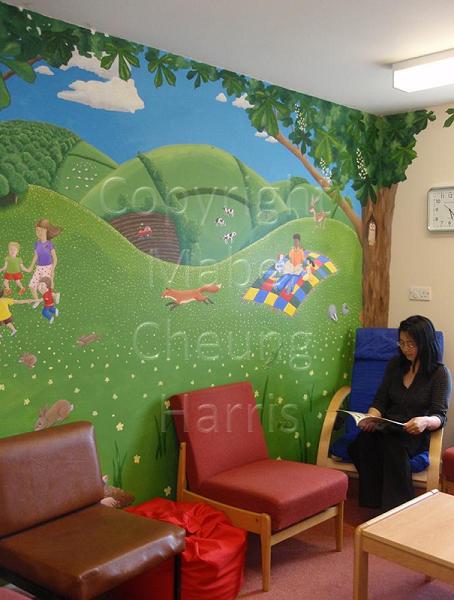 Working in wildlife conservation since 1998, painting and drawing animals since I can remember.
Art and work
I work part time for my local authority's Environment Group by day, drawing and painting at night, or on the other days.  I am trying to find more precious free time to do more painting whilst juggling family commitments.  I love creating wildlife inspired artworks, a subject I care passionately about.  It's a personal challenge and gives me a real sense of achievement when I've just finished a piece.  I have created  artworks, and products featuring my art, to raise awareness of wildlife and their conservation, and also donate to wildlife charities.  I try to capture the beauty of our wildlife and natural world,  and bring a little fun to my animal characters.  You can find these at my MabelArt shop on Etsy and my MabelArt Teemill shop.
Background
I feel privileged to call South Devon home, where I was born and raised, and am happy to have settled back in my home county.  I have been fortunate to have been able to volunteer, work and travel to some amazing places in the world.  I spent a year in the Costa Rica working with sea turtles on the coast, for various turtle charities, and bird guided in the rainforest. I surveyed farmland birds in Ireland for BirdWatch Ireland and saw and heard the elusive corncrake.  I have also worked as an ecologist and countryside ranger in England; and worked for the Royal Society for the Protection of Birds in wonderful Wales and South West England.  I have family roots in Hong Kong and I am always trying to learn more about this side of my cultural heritage.   My Chinese language and cooking skills need a LOT of improvement!  I draw on all these rich experiences to inform my artwork.
Artwork to date
I have illustrated birds for books, The Birds of Inishbofin Connemara by Tim Gordon 2005 and The Birdwatcher's Yearbooks 2006, 2007 and 2008.  Since 2011 I have had the pleasure of creating artworks on commission; paintings as gifts for friends; two wall murals commissioned by the Chestnut and Countess Wear Children's Centres in Exeter and producing and selling Christmas card designs which also raised money for the Devon Reptile and Amphibian Group.
Most recently I have had the pleasure of working with Amphibian and Reptile Groups UK on educational materials, stickers, a logo, and artwork for reports and certificates for the Adders are Amazing; What's in my pond and Dragons in the Hills projects.  I have also produced a range of greater horsehoe bat products, and am donating a proportion of the profits to the Bat Conservation Trust.
You will find more information and updates on my @mabelart.devon Facebook and Instagram accounts, see links above.  I hope you will browse and enjoy viewing my artwork.  Please get in touch via my contacts page if you are interested in commissioning an artwork.